» Home » Other Events » GoldenPalace.com makes mainstream music video debut!
GoldenPalace.com makes mainstream music video debut!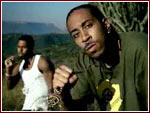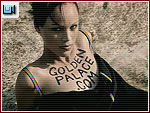 » Play Video

GoldenPalace.com is everywhere these days, even appearing in the hit Ludacris video ?Pimpin? All Over The World?. This popular new video features a bikini-clad woman with the now famous GoldenPalace.com tattoo on her chest, as well as showing Ludacris, himself, playing at GoldenPalacePoker.com on his laptop? and winning! This is a new direction for the online casino, famous for setting new benchmarks for advertising ideas all over the world. Who knows who the next famous musical artist will be who will feature GoldenPalace.com in their next video. The online casino couldn?t ask for much better exposure to a wider audience.

The famous ad tattoo that has made headlines worldwide is only one of the innovative and sometimes outrageous advertising campaigns that GoldenPalace.com has used to achieve massive amounts of exposure. Counted among these innovative, and sometimes outrageous ideas are the Virgin Mary Grilled Cheese Sandwich, the VW Golf, previously owned by Pope Benedict XVI, Molly Demers, who shaved her head to get two permanent tattoos on it, and of course, Forehead Goldie, the first woman to have a permanent tattoo for the GoldenPalace.com inked on her forehead.


« Back to

Other Events Main Page






Comments on this event
---
On September 29th, 2005 at 4:43 AM goldengirl1985- Ana T said:



cool video love this song never seen the video, wow this is great that you all have this now on a your books.
like my wheelchair I have it pimmped out, but now it needs to travel all around the world..........
---
On April 24th, 2006 at 7:18 PM Marco said:



Damn... Neva Know A Multi Millionaire Gambled. Cool Kameo's In An Insane Artist's Video. Much Love to Ludacris from Canada. Still Back foo the First Time Playa! Goldenpalace.com still kicks it.
---
Add a comment