» Home » Other Events » GoldenPalace.com, now at your local bookstore!
GoldenPalace.com, now at your local bookstore!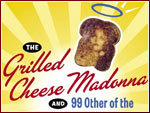 » View Photo Gallery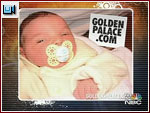 » Play Video

There?s no doubt that eBay has become an Internet and even cultural phenomenon. It is the ultimate expression of free enterprise and the basic human need to barter the best deal possible.

Internet casino GoldenPalace.com has played a significant role in eBay?s transition from simple online auction site to a powerful yet eccentric marketing tool. Historic eBay purchases like the Virgin Mary Grilled Cheese Sandwich, Pope Benedict?s Car, and Britney Spears Pregnancy Test have propelled the casino into the media limelight and made headlines worldwide.

Now a new book by Christopher Cihlar entitled ?The Grilled Cheese Madonna and 99 Other of the Weirdest, Wackiest, Most Famous eBay Auctions Ever? documents the zaniest and most hilarious eBay auctions of all time, including several GoldenPalace.com classics.

Reading this book will prove to anyone that eBay is one of the most unique and entertaining examples of pop-culture ever. You?ll be shaking your head at virtually all of the book?s 192 pages and will definitely laugh out loud at many of the auctions. ?The Grilled Cheese Madonna? will change the way you look at eBay forever?it might even give you a few ridiculous but brilliant ideas on how to make a quick buck. Welcome to the 21st century everyone!


« Back to

Other Events Main Page






Comments on this event
---
On May 06th, 2006 at 2:05 AM GoldenChestGirl said:



This is Awesome...GoldenPalace.Com Rocks! I just pre-ordered my copy :) This is going to be a very interesting Book...Can't wait to get it.
---
Add a comment