» Home » Auctions Events » GoldenPalace.com Makes Beautiful Music for Charity.
GoldenPalace.com Makes Beautiful Music for Charity.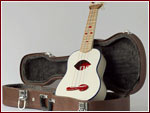 » View Photo Gallery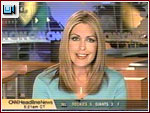 » Play Video

View the eBay Auction.

GoldenPalace.com has purchased a Ukulele specially made for Warren Buffet. Mr. Buffet signed the uke before it was sold on eBay for the winning bid of $11,211.11. This ukulele is extra special because it is one of only two in the world, handcrafted by renowned luthier David Talsma, of Swartz Creek, Michigan. The DQ? Ukulele was designed by Tesser, a branding and design firm from San Francisco, California. This instrument is number 1 in a series of two DQ? ukuleles. The second will remain in Mr. Buffett's personal collection.

Not only is this instrument great to look at and incredibly unique, the proceeds of this auction will go to charity. The Omaha Children?s Hospital and the Children?s Miracle Network will both benefit from the generosity of Mr. Buffet. If you?d like to learn more about these charities, you can visit their web sites. The Omaha Children?s Hospital is at: chsomaha.org, and the Children?s Miracle Network is at: cmn.org

With this auction, GoldenPalace.com continues its tradition of raising money for worthwhile charities. Recently, the online casino has bought such items as Martin Luther King?s Assassin?s Bathtub, a ceramic bowl decorated by Richard Pryor, and perhaps most famously, William Shatner?s kidney stone. GoldenPalace.com is also sponsoring the M.E.S.O Stormtracking Hummer as we head into this year?s tornado season.


« Back to

Auctions Events Main Page






Comments on this event
---
On May 26th, 2006 at 1:42 PM Aaron M said:



Great Cause!! way to step up GP. Hope to see the Ukulele in the Traveling Museum...BTW will it be stopping in Naples FLA?
---
Add a comment