» Home » Auctions Events » Billy Bob Joe to write GoldenPalace.com theme song!
Billy Bob Joe to write GoldenPalace.com theme song!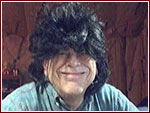 » View Photo Gallery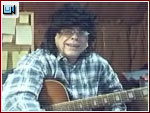 » Play Video

View the eBay Auction.

Crazy Billy Bob Joe, of Parsonsburg, Maryland has auctioned off the opportunity to have him write a song for GoldenPalace.com. For this privilege, the online casino paid $26.00 on eBay, and now has a songwriter on staff, so to speak.

As he says: ??your music video can be about anything you want. About anybody you want. It can say whatever it is you want to say to whomever. Either you can write the lyrics, or send me what you would basically like in the video and I?ll write them myself?

Billy Bob Joe will write a song matching the style or flavor that you want. He can do rock, country, or whatever you want, but suggests country if you want the song to be a bit more ?hokey?. He?ll create a 1 minute, to 1? minute song and video, and place it on his own server for you to download, or link to, whatever the buyer wants, so it sounds like he?ll be pretty accommodating.

You can be sure to find the video, when it?s done, right here on this page, so stay tuned. This is the first online purchase of its kind for GoldenPalace.com. They?ve already got a music video of their own, which you can see here, and have had their web site featured in the Ludacris video, ?Pimpin? All Over The World", on MTV, but this will be the first custom GoldenPalace.com song.


« Back to

Auctions Events Main Page






Comments on this event
---
On January 05th, 2006 at 9:44 PM Jennifer said:



Hey guys where's the video??
---
On January 06th, 2006 at 10:04 AM GoldenChestGirl said:



LOL...now this is one song I really want to hear! :)
~GoldenChestGirl~
---
On January 11th, 2006 at 9:44 AM GoldenChestGirl said:



Woohoo...Go Billy Bob Joe! hehe you did a good job...You worded the songs good!
---
On January 13th, 2006 at 3:47 PM Chris & Rob said:



really Cool, we want MORE!!!!!!! LONG live King Billy!!!
---
On January 23rd, 2006 at 7:22 PM kj said:



BILLY BOB JOE IS THE MAN.....YOU NEED MORE OF HIS SONGS..HE LOOKS VERY FAMILIAR............
---
On February 07th, 2006 at 10:10 AM Dash8av8r said:



Now thats a good song ,When will we see it on network tv? Way to go Billy Bob
---
Add a comment